How to install and activate ProFile
ProFile installation
Updated: Sep 24, 2015
Article ID: INF17197
ProFile installation
1. To install ProFile, go to the ProFile website and download the gpsetup.exe file

2. Double click on the gpsetup.exe file and follow the installation prompts
Note: ProFile may prompt for the Microsoft Visual C++ and/or Microsoft .NET Framework. Those Windows installation must be performed in order for the software to install and run.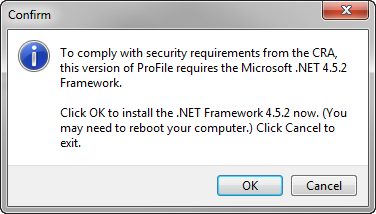 ProFile activation
1. Launch ProFile
2. A license window will prompt for a license to be entered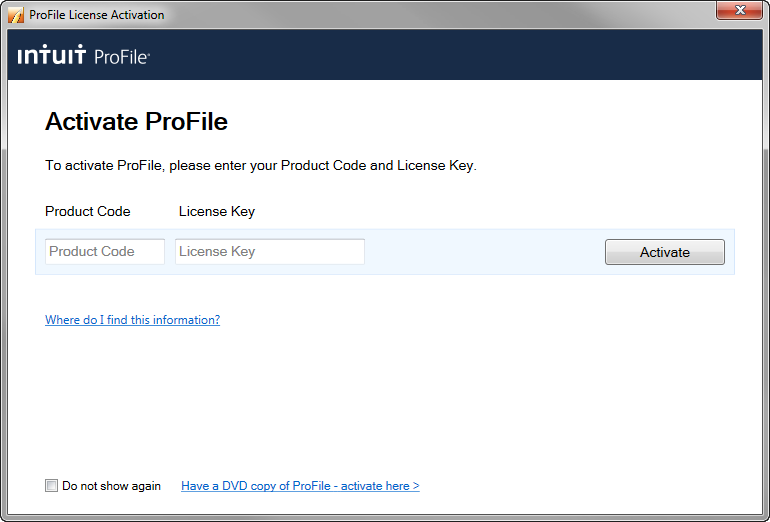 3. After purchasing the product (T1, T2, T3 or Forms Expert – FX), a receipt will be emailed containing the product information to be entered in this window

4. If ProFile is purchased through Web Store the codes can be found on the very bottom of the receipt:





If ProFile is purchased through telephone the codes will be displayed in Order Details section.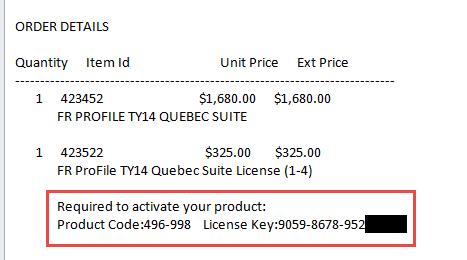 5. After entering the license and activating, a green check mark will appear indicating that the product has been activated and is ready to be used.
6. If there are more than one license to be entered, click on + Add another license. A new line will appear.
7. Click 'I'm done' and then 'Finish' in the next screen.

If the message: Invalid combination appears when entering a license, this could be due to the following:
1. Confirm that the numbers were entered correctly
2. Ensure that ProFile is in the most recent version

Related: Check if a new version of ProFile is available for download