Pooled Registered Pension Plan PRPP
Pooled Registered Pension Plan (PRPP) - TurboTax
Updated: Dec 10, 2013
Article ID: INF25130
To enter PRPP contributions made, do the following:
Click the Personal Tax Profile tab. Click Continue on page 1.
On page 2, you will need to check YES for the question: Did you make contributions to a retirement plan such as an RRSP, PRPP, a Registered Pension Plan, or the Saskatchewan Pension Plan?
Check the box for I made or my employer made PRPP contributions between January 2013 and March 2014

NEW!

.
Once you have finished your selections, click Continue to finish the rest of the Personal Tax Profile pages.
Continue through the screens until you reach the RRSP section of the return.
On the PRPP Contribution Summary screen, click Enter New PRPP for [NAME] to enter your Employee contributions. Make sure to enter the Contribution period as well. Click Done with PRPPs when finished.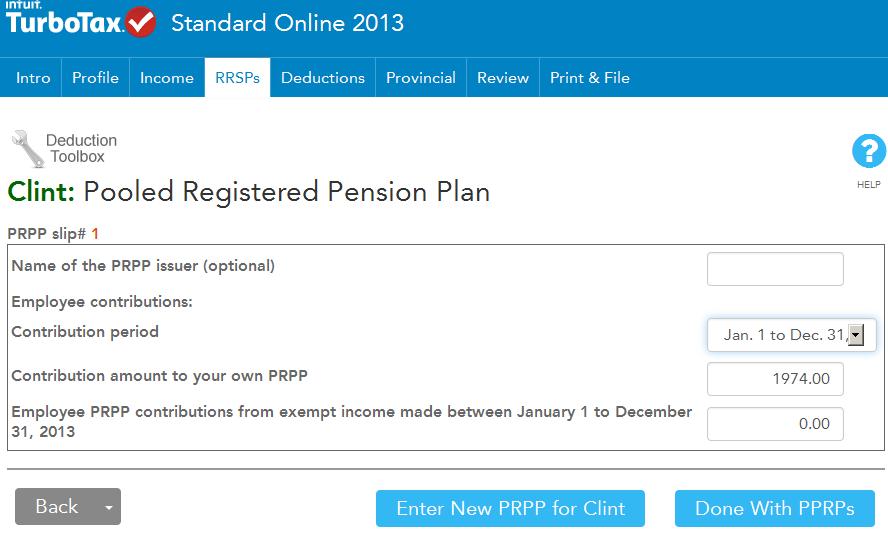 On the PRPP Contribution Summary, enter the EMPLOYER PRPP Contributions made for the Jan 1-Dec. 31 time period.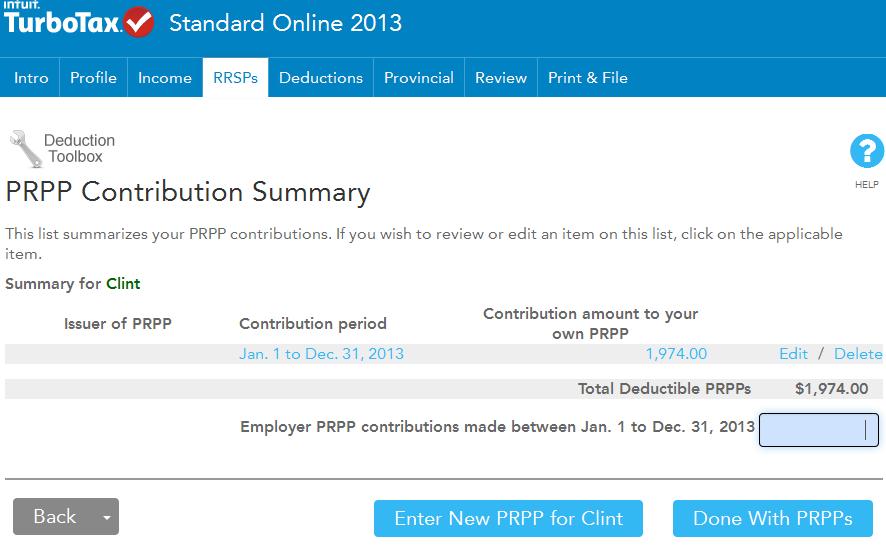 Once finished, click Done with PRPPs.